By Itee Balajee, 10  Shivee Balajee 8, Baden
Here's a quiz and a word search based on the movie and the Junior Novelisation of Dr Seuss' Grinch.
Grinch Quiz
Where does Mr. Grinch live?
a. Mount Everest
b. Mount Crumpit
c. Mount Trumpet
What is the name of Mr. Grinch's dog?
a. Bob
b. Stuart
c. Max
What is the name of Donna's daughter?
a. Cindy Lou
b. Lola
c. Rachel
What did Mr. Grinch do to the man who greeted him in the shop?
a. Do a karate kick
b. Push him
c. Kiss him
What did Mr. Grinch eat and then put back in the jar?
a. An  Orange
b. A pickle
c. Corn
With whom did Mr. Grinch talk and laugh?
a. Max
b. His girl friend
c. Brickle Bau
What was Mr. Grinch's plan?
a. To have a party
b. To put Santa Claus on fire
c. To steal Christmas
Why did Mr. Grinch hate Christmas?
a. His heart was two sizes small
b. He couldn't sing the ABC
c. He couldn't swim
Why did Mr. Grinch give back all the presents?
a. His dog died
b. Santa saw him
c. He saw the town of who-ville happy even after he stole their Christmas. His heart grew three times bigger.
At the end what did they do?
a. They Played  the piano and Guitar.
b. They all had a feast.
c. They all read many books
Grinch Word search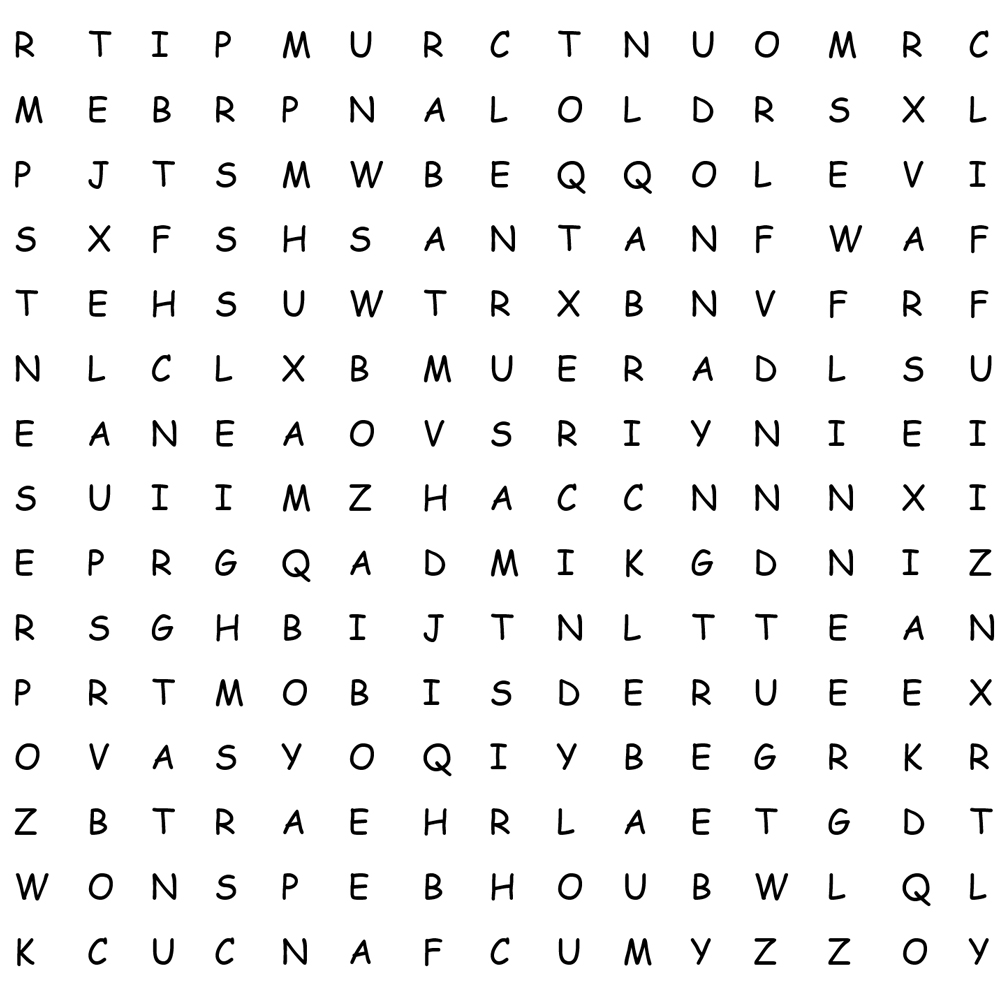 Words
ALEX
BUSTER
CLIFF
GREEN
LOLA
OZZY
REINDEER
SLEIGH
CHRISTMAS
DONNA
GRINCH
MAX
PRESENTS
SANTA
SNOW
BRICKLEBAUM
CINDYLOU
FEASTS
HEART
MOUNTCRUMPIT
RADIO
SING
TREE

Disclaimer: Opinions expressed belong solely to the content provider. Namaste Switzerland does not undertake any financial/reputational/legal/misrepresentational impact or other obligations/ liabilities that may arise from the content.