It's Christmas soon and time for the holidays. This means lots of reading and relaxing by the fireplace. These lovely Christmas themed bookmarks will never let you forget where you left off if you need to run to get some delicious hot chocolate!
Dhriti Muralikrishnan shows you how to make these Holiday themed bookmarks for yourself and your friends and family. They make for lovely Christmas gifts too!
Materials required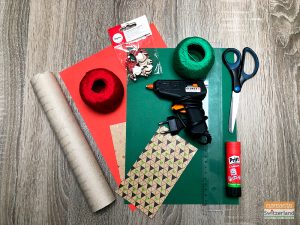 Two types of colored papers of your choice. I chose a plain one and a printed one
Scissors
Glue
Colorful string to make tassels
Hot glue
Empty kitchen towel roll
Small wooden décor. I got these Christmas themed décor from Coop Bau und Hobby in the Christmas section
Method
Cut the red paper into 16 cm X 3.5 cm rectangle.
Cut the printed paper into 14 cm X 2.5 cm rectangle.
Stick the smaller rectangle on the bigger rectangle as below.

Now, it is time to make the tassels. First, wrap the string 10 times around an empty paper towel roll. Now, gently take the wrapped string off.
Wrap a small piece of string around the bunch towards the top and tie it tight.
Cut the ends of the longer end and shape them equally and your tassel should be finished.
Tie a length of string around your wooden gnome's hat.
Tie the rest of the string to your finished tassel and cut of the excess.
Put a dot of glue on the back and stick it to the paper strip.
Ta-dah!!! Now you have finished your bookmark!!!
You can use any Christmas décor to create such easy and pretty bookmarks. Here are more such bookmarks that I made.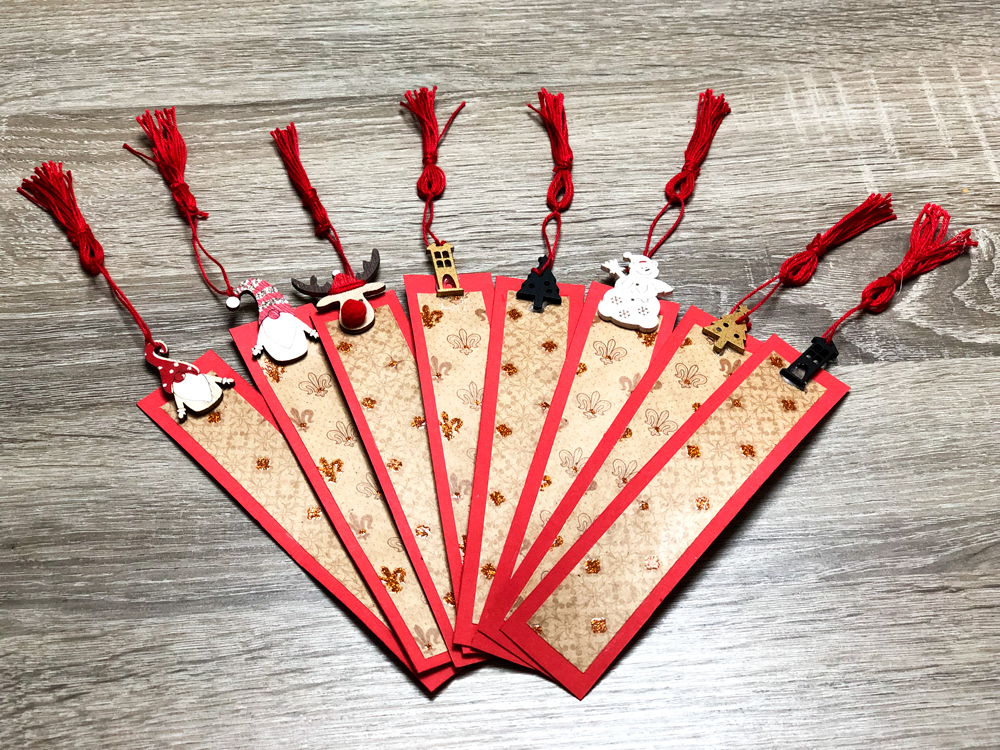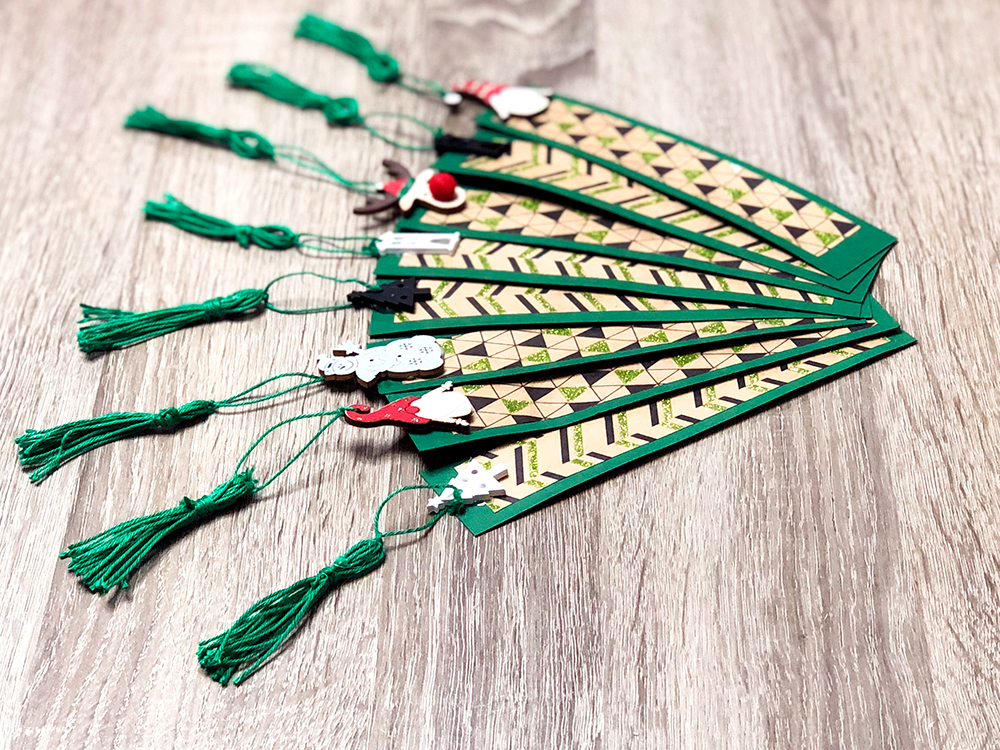 Disclaimer: Opinions and methods expressed are solely of the writer. Namaste Switzerland does not undertake any obligation or liability which may arise from the content.