Halloween & Räbelichtli
Samanvay Ray, 8 years, Wettingen-Aargau
When I was asked to write something about Halloween and Räbelichtli, my memories took me back to my kindergarten days where I used to carve pumpkin for Halloween and a turnip for Räbelichtli. Both the festivals fall in Autumn.
According to me, these events symbolise the victory of light (goodness) over darkness (evil). Räbelichtli is traditionally celebrated in Switzerland and Halloween is traditionally celebrated in the USA. After carving the pumpkin/turnips, kids go for a long walk in the late evening. The scooped-out pumpkin and turnip are used to prepare soups which are very healthy and tasty. It is believed that during autumn the bacteria and viruses are active, these soups increase the immunity and help to fight against the bacteria and viruses.
On Halloween, kids dress up like ghosts and witches, do scary make-ups and go for 'Trick or Treat'.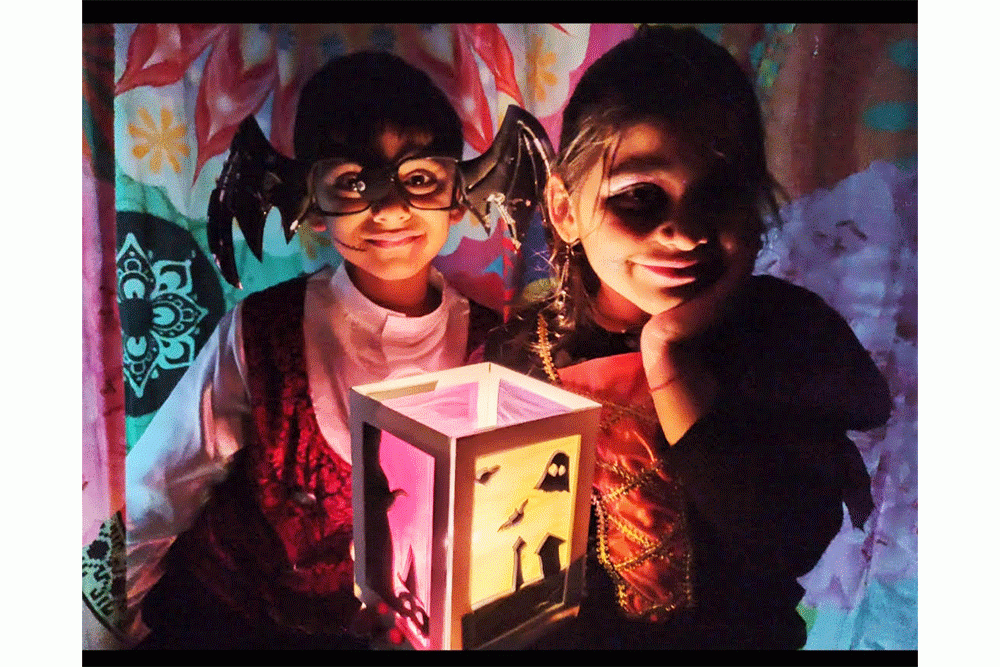 I love Halloween and Räbelichtli. Every year we buy big pumpkins and turnips, carve them at home, put a candle at the centre and decorate the entrance of our house with them.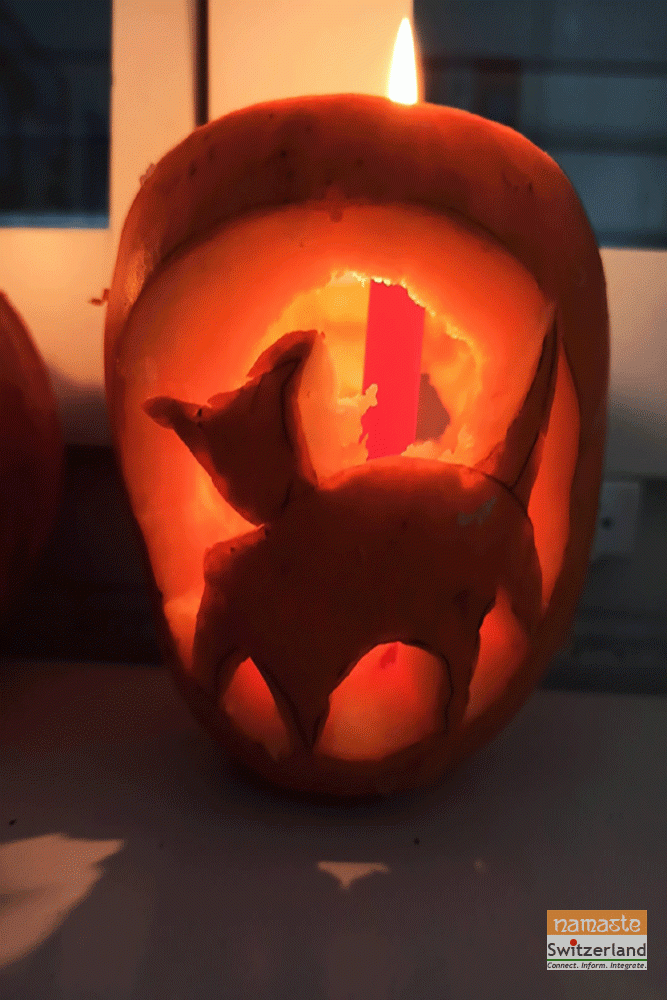 Diwali
Archisha Ray, 7 years, Wettingen-Aargau
Diwali is the Indian festival of lights. It is celebrated throughout India. Diwali symbolises victory of light over darkness. According to the Ramayana, Ram, Sita & Lakshman came back to Ayodhya from 14 years of exile. When they came back, people became happy. They lit diyas, prepared delicious snacks, sweets and firecrackers.
I love Diwali. On Diwali night, I wear a new dress. I eat delicious food and light series of diyas. In Bengal, 1 day before Diwali, they light 14 candles and prepare mix-vegetables with 14 different green leafy vegetables. I decorate my home with light and lamps every year. I make Rangolis with flowers and Legos. In the night, Bengalis do Kali pooja and some people do Lakshmi pooja.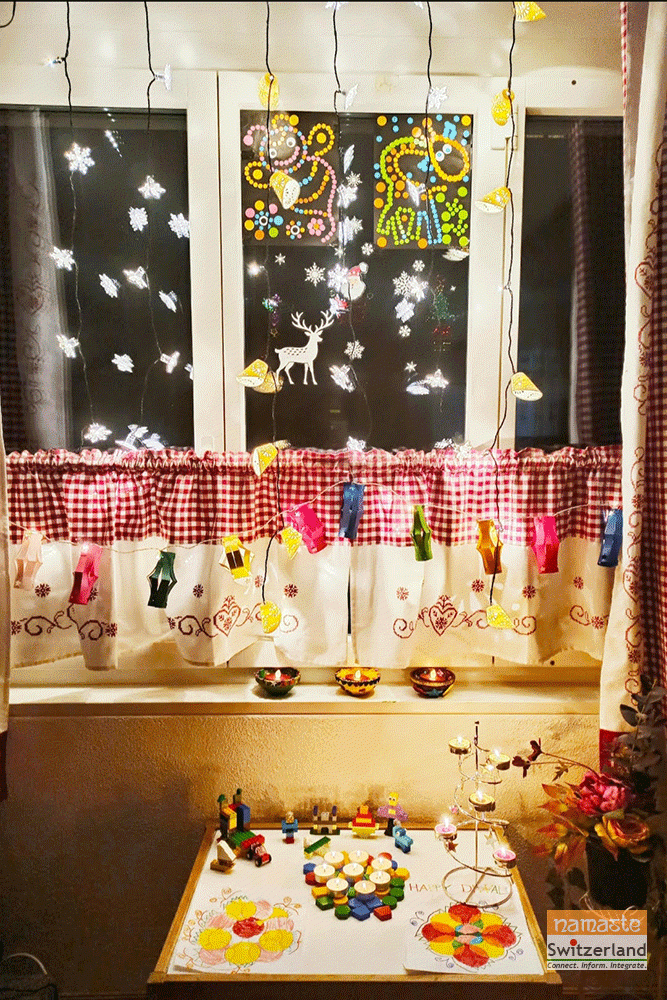 Disclaimer: Opinions expressed belong solely to the content provider. Namaste Switzerland does not undertake any financial/reputational/legal/misrepresentational impact or other obligations/ liabilities that may arise from the content.